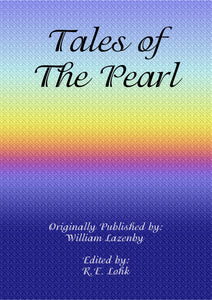 Tales of the Pearl - R.E. Lohk
The Pearl was an erotic magazine that was published in London between 1879 to 1881 when they were forced to shut down by the authorities for publishing rude and obscene literature. The material was revived several years later in a two-volume book set that was then republished in the same format again in the 1980s.

Now anyone can own this amazing collection.